Fall Replacement
There are two methods of fall replacement for kangaroo whips. Which method is used depends on the condition of the hitches and braid directly below the hitches.
The first method is used when the hitches and braid are in very good condition. This method is also the easiest.
The second method is used when the fall hitches are too worn or stretched for a new fall to simply be pulled into place. The video can be found here.
---
Fall Replacement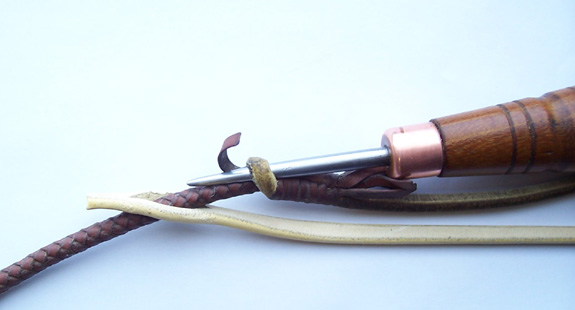 Begin by opening the eye of the new fall and sliding it on over the old fall and up the point of the whip a few inches. It is much easier to to get the new one in position now than later.

Next, work the point of a fid under the eye of the old fall being careful not to damage any of the laces in the whip.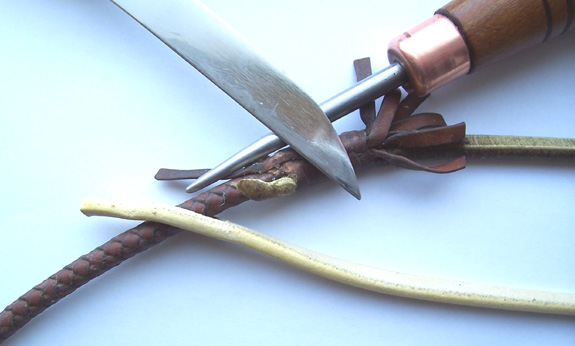 Next, slide a knife along the top of the fid carefully cutting the eye of the old fall.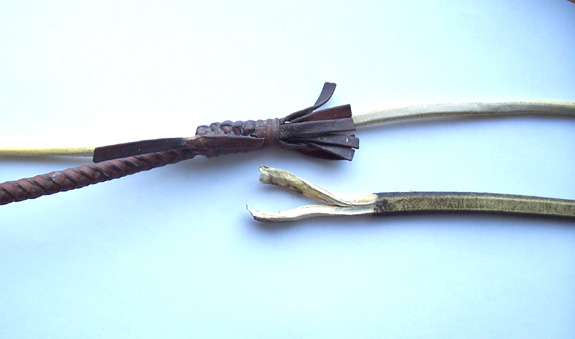 Pull the old fall out and work the tip of the new fall through the hitches. It may help to cut a narrower tip on the new fall.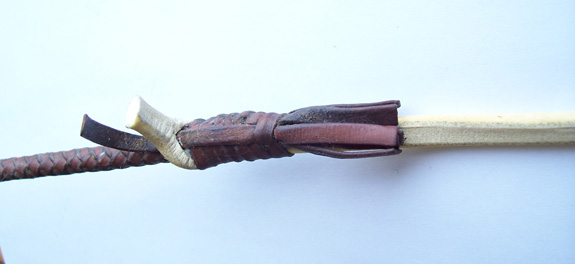 Apply some dressing to the fall so that it will slip more readily and pull it snugly into position.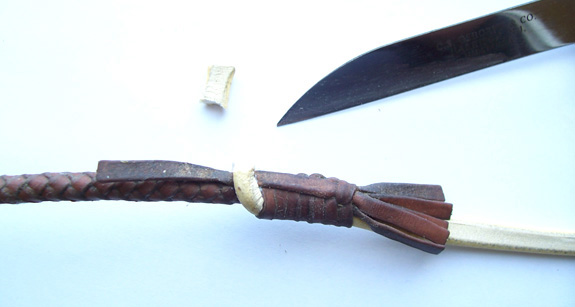 Carefully trim the tab on the fall with a sharp knife and the job is finished!