About the Whipmaker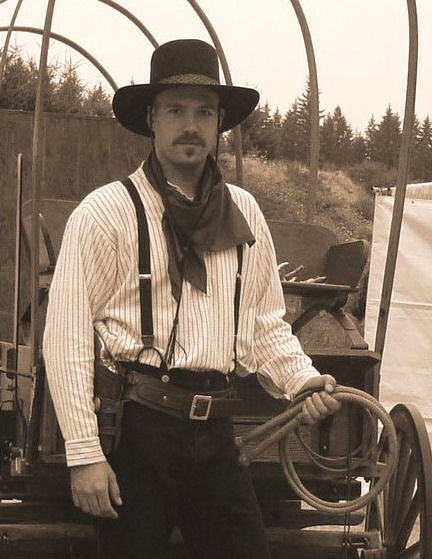 Joseph Strain grew up in the Northwest where he still resides with his family.
It was watching Disney's Zorro at a young age that inspired him to take up whip cracking. Joe purchased his first whip when he was ten. He spent as much time repairing as he did cracking the old Mexican bullwhip. Joe thought he could build a better whip and set out to do so. With the help of David Morgan's book Whips and Whipmaking and much advice from David himself, his skills improved substantially. Joe has made many, many whips since then and each one he builds is better than the last.
Awards
Joseph won 1st place at the 2010 World Leather Debut with a 24 plait red and black bullwhip.
Experience
Over 22 years experience of using and making whips goes into each one Joe makes. His work has appeared in films such as The Mask of Zorro, The Legend of Zorro, Shanghai Noon, Shanghai Knights, Catwoman, Indiana Jones and the Kingdom of the Crystal Skull, and Iron Man 2. He also supplies whips for theme parks and stunt shows the world over as well as stuntmen, entertainers and working cowboys.
He has entertained with whip and gun at many charity events as well as various SASS events and has been featured on national television (Inside Edition) and in various journal articles.