---
Indiana Jones "Kingdom of the Crystal Skull" Style Bullwhip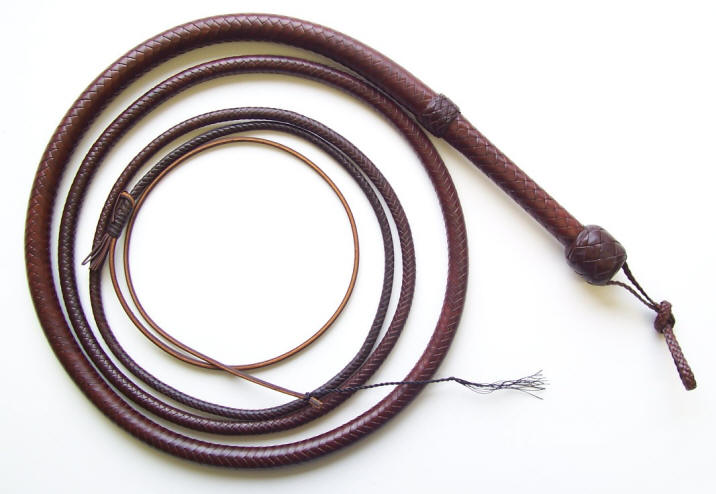 This bullwhip is a faithful replica of the whips used in the Indiana Jones movie "The Kingdom of the Crystal Skull." The balance and size is similar to our Standard Production Indy whip and the knots are brandy in color to be as screen accurate as possible. Construction consists of a 12 plait whiskey color kangaroo overlay, 2 plaited kangaroo bellies, latigo fall and black nylon popper. The handle is 8 inches long, loaded for balance and has the transition from handle to thong stiffened for a length of about 4 inches like the whips used in the movie. The wrist loop is narrower and longer just like the original allowing it to be tied into the knot seen on screen.
The length of the whip is measured from the butt of the handle to where the fall it hitched on. Handmade by Joseph Strain and available exclusively from Northern Whip Co.
16 Plait KOTCS Bullwhips
These whips are now available in 16 plait! Using 16 strands to plait the overlay makes for a much smoother finish, action and a finer whip overall.